Former Iowa congressman Grandy backs Gingrich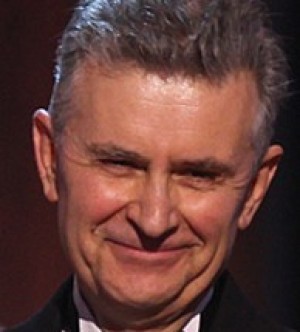 December 14, 2011 12:13 pm
•
SIOUX CITY -- On the eve of Thursday's Republican presidential debate in Sioux City, frontrunner Newt Gingrich picked up an endorsement from former hometown congressman Fred Grandy.
"Quite honestly, he is the only guy that I see who is offering real leadership positions on these critical issues, whether you're talking about foreign policy, or economic policy or cultural policy," Grandy told the Sioux City Journal in an exclusive interview Wednesday.
Grandy, who lived in Sioux City while he represented a Northwest Iowa district from 1987 to 1993, recently joined the Center for Security Policy, a Washington D.C., think tank that focuses on national security issues.
Grandy, an outspoken critic of radical Islam in the Middle East, said Gingrich is the only presidential candidate who "really understands that the radical elements that are now rising to power in Egypt, and Tunisia and Libya are no better or perhaps worse than the elements that we are battling in Iran."
The endorsement comes as Gingrich is surging in the polls in Iowa and other key early voting states, but also as the former House speaker has struggled to garner support from former colleagues who knew him best in Washington.
Grandy said he decided to publicly back Gingrich after other current and former House members started "trashing" him. Among other things, Gingrich's critics have accused him of having too big of an ego and an abrasive personality, traits that got in the way of his effectively leading the House in the 1990s.
"It seems to me he is the target of the week, not so much for the national press, which is disposed to not like him, but for fellow Republicans that somehow think he is the Darth Vader of the Republican Party," Grandy said. "He's closer to Obi-Wan Kenobi as far as I'm concerned."
Grandy said he often disagreed with Gingrich, who served as the GOP whip during his tenure in the House. Though he "ruffled a lot of feathers and made a lot of enemies," Grandy noted Gingrich spearheaded the Republican revolution of 1994, which allowed the GOP to win control of the House after more than 40 years of Democratic rule. As speaker, Gingrich also helped pass landmark legislation such as welfare reform and a balanced budget.
Grandy, who gained fame as a star on the 1970s sitcom, "The Love Boat," gave up his House seat in 1994 to run for the Republican nomination for Iowa governor. After narrowly losing to incumbent Gov. Terry Branstad in the primary election that year, he left the state and politics to become the CEO of Goodwill Industries. He later became a political radio talk show host in Washington, D.C.